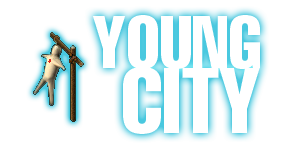 Welcome to the page of "Young City" project.

UODreams gives the opportunity for new players (or those who want further information on Ultima Online) to learn to move in the game and to be self-sufficient through guides and missions (called QUEST) that will allow you to learn while having fun!
To receive an increase in skill at the end of the quest you must have free skill points,
the quests DOESN'T lower the skills that are put down on skills menu!!
The town center of this project is New Haven. In fact, turning here and there along its streets you can find various aids to learn the game, such as the gate that leads to this page, the gates that lead to YOUNG CAMP, the SKILLS ROOM and the quests divided by skill.
---
Every time a new skill is implemented in YOUNG CITY, you'll be warned about it.
Online Now
60 anonymous
Visits:
65934835